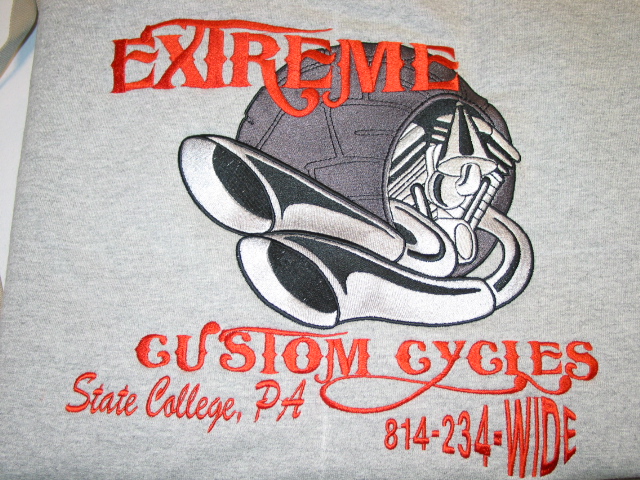 We offer a total line of embroidered products. Hats, shirts, t-shirts, jackets, golf towels, sweat shirts, etc.
Best of all Motocycle seats!
.

All of our embroidery and digitizing is done in house with our own machines and computers.

Almost Done
Copyright(c) 2006 Sweetwater Needle & Thread Works. All rights reserved.