We specialize in handcrafted motorcycle seats of all kinds and embroidery.
We can make you a stock style to a custom seat from the pan up!
Our customers get what they want, how they want it. Not a cookie cutter type seat.
Please keeps this in mind:
The seats shown in our PHOTO'S page are what the customer want's, to their specs. We fabricate many different types/styles of seats, and are not limited to just what is on our photo's page.
If you have an idea we will do it ! We work with our customers as best as possible
If your are having trouble with the following items:
Riding comfort
You need more or less leg room
Back, butt or hips sore from riding your scoot
Your seat can be re-sculptured to custom fit you to your bike.
There is nothing like a handcrafted motorcycle seat.
All Work is done in-house, nothing is sublet to other shops !
Specializing in all types of Leather
Check out our bags, pouches & tour packs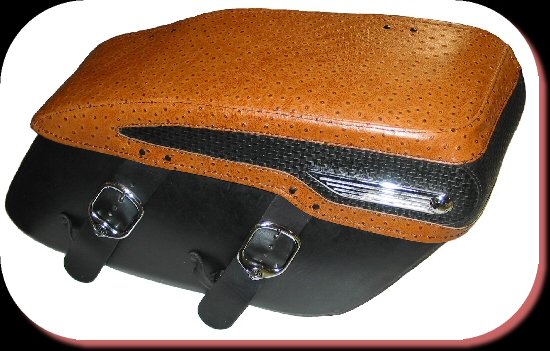 Also, we can replicate almost any type of OEM style seat cover, or have one custom made to your taste and bikes paint job.
We service many shops in the area: Pa, Oh, W VA., NY